Feb 1 2023: Happy Gomer Day!
Gomer didn't see his shadow so we remain on hiatus.
Thank you all. You rock.
You rock on!
Rock, on!
Your pals,
The Gomers
July 7, 2016 Rockstar Gomeroke feedback:
Name Deborah

Subject Thanks for Gomeroke Opportunity at Catfish River Music Festival

Message Hi, I sang Twist & Shout at the Gomeroke event last Saturday at the Catfish River Music Festival. I had an absolute blast!! I mainly twisted and shouted but that's what it's all about....taking a chance and singing your heart out. Thanks for making a dream come true! Your incredible musicianship is awesome! on stage!! Gratefully Yours, Deborah
​
FEB 10, 2014 Rockstar Kiddyoke feedback:
Dear Gomers,
Thank you so much for the most excellent show you performed yesterday to benefit the kids at Lapham-Marquette schools! Everyone who attended the show had a blast and really loved watching their kids (and some parents and teachers) belt it out on stage. Your shows are always a blast for everyone. The benefit raised about $$$$ to go towards more arts (and music) programs for our schools for the 2014-2015 school year. Yeah-haw! This show would have not been complete without your help. Thanks again for your time, energy and true talent!
Best, Ruth (on behalf of the LMPTG)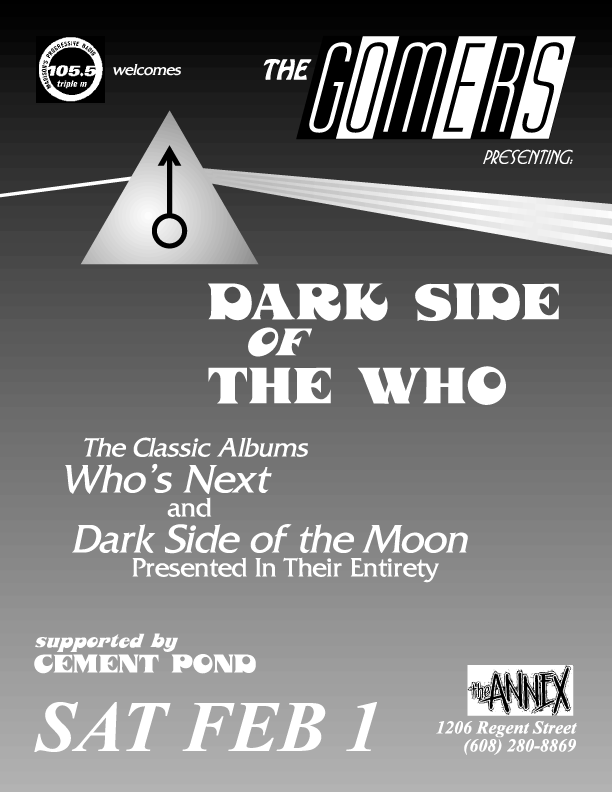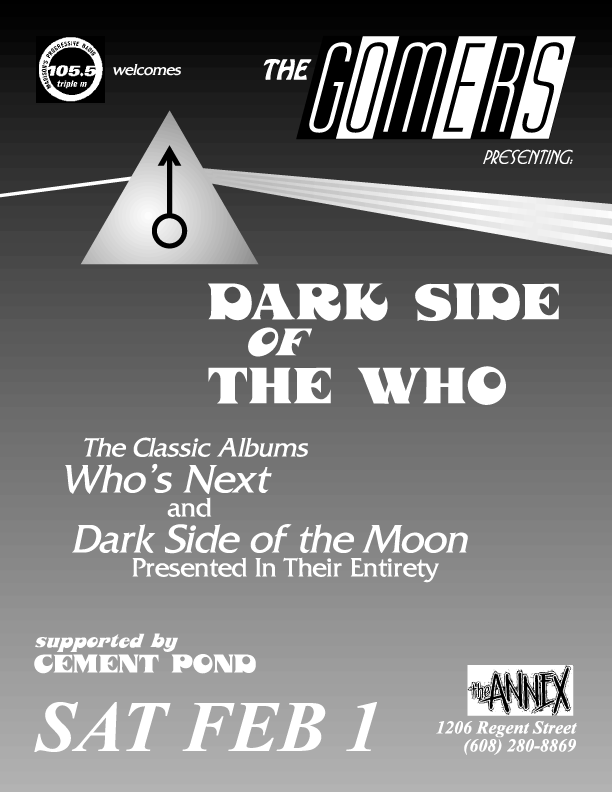 Jan 3 Revolverica Testimonial:
"Hey Gomers - THANK YOU!!! I'm blown away. I had dangerously high expectations, which usually leads to disappointment. But beginning with the first notes of Taxman and all the way through the incredible Tomorrow Never Knows I was almost levitating. I was 10 feet from the stage, so engrossed in Tomorrow Never Knows (my favorite song from my favorite album) that I didn't even know that Biff had walked right past me to go to play with/at the Cycropia duo. Opened my eyes and realized that the whole crowd had turned back, and I was geeking out alone. Fittingly bizarre. Glad I woke up in time to see/hear that stunning scene.
All in all, an astonishing performance - every one of you rose to the occasion and amazed. This was one of my top musical nights ever; I can die a happy man now."